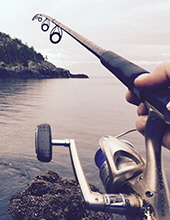 Obituary for Todd W. Tipton
Todd Tipton, age 59, of Wyoming, MN, passed away on August 12, 2017. He was born to Alva and Marian Tipton on June 12, 1958. He is survived by wife, Marcy; daughters, Alisha (Newell) and Mariesa; step sons, Joshua, Caleb, Matthew; 4 grandchildren, Devin and Naomi Newell, Tyler and Eli Page; and sister, Deborah Zimmerman. Todd spent most of his life as a meat cutter at Roundy's Grocery, where he retired from.

A Celebration of Todd's Life will be held at 11:00 a.m., Thursday, August 17, 2017 at Christ Gospel Church, 654 119th Ave NE, Blaine.