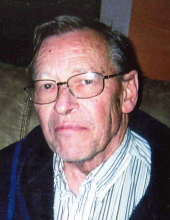 Obituary for Robert "Bob" Neeser
Robert "Bob" Neeser, age 68, of Columbus, passed away on August 30, 2017, after a valiant battle with cancer. Bob proudly served in the U.S. Army during the Vietnam War. Preceded in death by parents, Ray and Ann; siblings, Jerry, Betty Drewlo and Ken. He is survived by his wife of nearly 49 years, Mary; children, Cheryl Gfrerer, Rob (Amy), Jim (Diona); grandchildren, Bailey, Hailey, McKenzie, Connor, Aliyah; great grandson, Landon; numerous other relatives and friends.
A Celebration of Bob's Life will be held 1-4 PM, Saturday, September 9, 2017 at Mattson Funeral Home, 343 North Shore Drive, Forest Lake. Memorials may be made to Disabled American Veterans, 840 40th Ave NE, Columbia Heights, MN 55421.