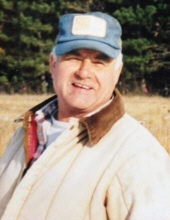 Obituary for Robert C. Beckman
Robert "Bob" Beckman, age 82 of Linwood Township, Minnesota, died August 31, 2017. He is survived by his wife of 60 years, Karen; children, Bart (Terry), Lisa (Mike) Sowers, Tammie (Thomas) Lukkonen; ten grandchildren; eight great-grandchildren; brother, F. Alan; other family and friends.
Graveside Services will be held at 11:30 a.m., Tuesday, September 5, 2017 at Linwood Township Cemetery. A Gathering of Family and Friends will be held from 12:00-2:00 p.m., Tuesday at Linwood Senior Center, 22817 Typo Creek Drive, Linwood. Memorials may be directed to the American Cancer Society.